ABOUT US...........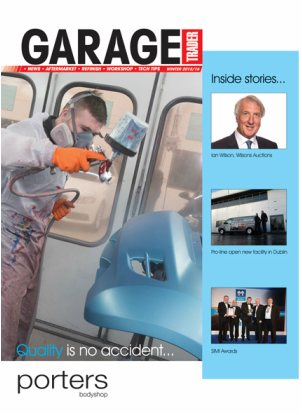 Greer Publications is a business magazine specialist publisher of industry and consumer magazines in Northern Ireland
The company is owned by James and Gladys Greer and has offices at Crescent Business Park in Lisburn, Co Antrim.
The company employs experienced editors and talented designers to serve a client base which includes a wide variety of corporate, private and public sector clients. The magazines are strong products produced to a high standard, all are well-established and recognised as leaders in their respective fields.
Background and history of Greer Publications.
Greer Publications began with the launch of CarSport, an all-Ireland motoring and motor sport magazine, by James and Gladys Greer in 1982.
CONTROLLED CIRCULATION

With a controlled circulation for the majority of the magazines, direct delivery ensures that the publications reach their target market, and as the publications have been requested by individuals who have a genuine interest in it's contents, they have built strong relationships with their readers. How valuable is this to marketers wishing to reach their vital business audience? Priceless!
A policy based on quality, reliability and service is the foundation stone on which the business has been built. The magazines are produced by our well-qualified design team, and are printed on high quality art paper, as our commitment is to achieve the highest standards of excellence in both content and presentation.
To enquire about any of our magazines please contact our sales or editorial team on 0044 (0)28 9278 0108 or email info@greerpublications.com
Greer Publications is an Equal Opportunity Employer
---