Greer Publications is a business magazine specialist publisher of industry and consumer magazines in Northern Ireland. We use experienced editors and talented designers to serve a client base which includes a wide variety of corporate, private and public sector clients.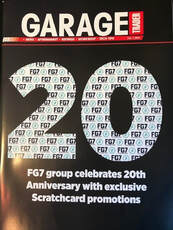 ​Garage Trader - THE MAGAZINE FOR IRELAND'S AUTOMOTIVE MARKET
Garage Trader is distributed on a controlled circulation basis, sent to named individuals throughout Ireland who are responsible for the specification and purchase of products and services in garages, motor factors, vehicle body repairers, petrol forecourts, wholesalers, auto electrical repairers, engine reconditioners, car and commercial distributors and fleet operators.
Local Angle To Key Aftermarket Developments
Garage Trader specialises in news from the automotive aftermarket - giving a local angle to the automotive parts, sales, maintenance, repair and accessory trade. We relay imperative information to readers covering a variety of key editorial topics such as factual news items on developments and trends within the industry, new legislation affecting business in Ireland, corporate events, developments and achievements, introducing the latest innovations and new technology. We feature company profiles and the products and services offered by businesses across the island of Ireland.
Ideal Medium To Reach Customers
The magazine has proved to be the ideal medium for business and companies wishing to reach customers in the repair services and specialised automotive aftermarket. If you have any news, product launches, or press information you wish to circulate, please make sure we are on your mailing list.
---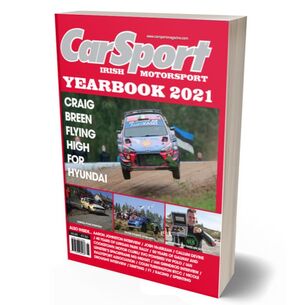 ​The CarSport Yearbook

The CarSport Yearbook, now in it's eighteenth year of publication, is always eagerly awaited. All-Ireland coverage of all aspects of motor sport has kept CarSport the leading motoring read for enthusiasts all over Ireland since 1982.

CarSport is the only motor sport Yearbook in Ireland,
with colourful coverage of rallying, racing and
all other classes of motor sport.



---
SPECIFY
Since 1980 Specify has been the leading magazine for the entire construction industry in Northern Ireland. Covering all aspects of construction and related trades, Specify is widely read by architects, builders, engineers and trade suppliers.

Specify is a key reference point for up-to-date, accurate information on trends, prices and developments, including the areas of law and finance.

See www.specifymagazine.info

---
INDUSTRIAL/MANUFACTURING ENGINEER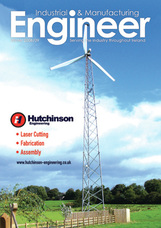 This magazine reaches to the heart of the engineering industry in Northern Ireland.

The manufacturing and supply articles and the local company profiles make the
Industrial Engineer a key trade journal.


(Currently suspended)
---
For Editorial or Advertising Contact us at: New offices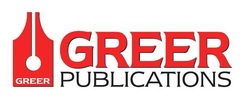 Greer Publications
107 Saintfield Road
Lisburn
Co Antrim
BT27 5PA Northern Ireland
00 44 (0) 28 9266 2311 gladysgreer
@greerpublications.com
---